Piping adds such a special touch to pretty much any sewing project! It takes something quite plain and simple and adds that little bit of pizzazz to it. With piping added, you can make something really unique. If you're a beginning sewist, you might think that these sewing projects made with piping are much too difficult for you. Don't worry though, we have some really great tips and tutorials for you that will make it doable for anyone.
If you haven't tried sewing with piping before and aren't sure how to use it, you'll love the inspiration from these posts we have rounded up for you. From making DIY pillow covers to coasters and more, you are sure to find a fun sewing project here.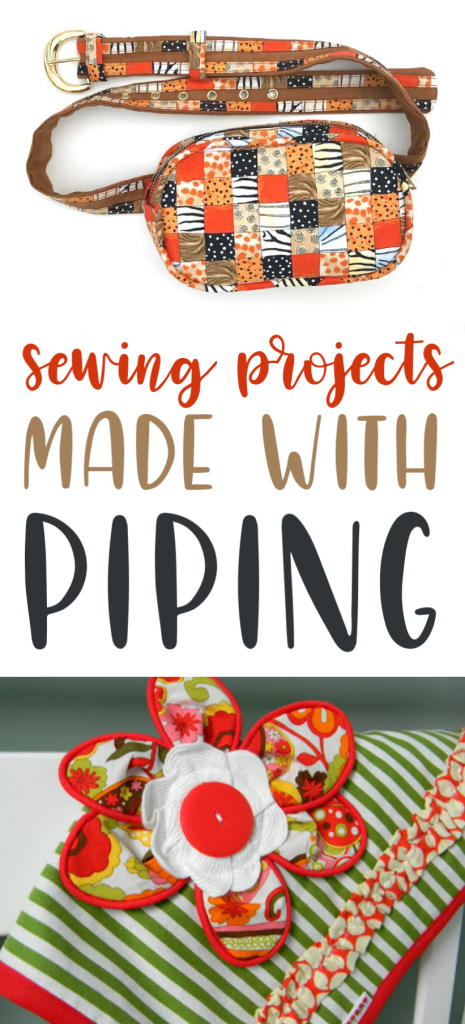 Sewing Projects Made with Piping
Simple Piping Tutorial:
HOW TO SEW PIPING THE EASY WAY
Things to Sew with Piping:
HOW TO SEW A PILLOW COVER WITH PIPING
EASY DIY PENCIL CASE WITH PIPING
We LOVE Sewing with Piping!
Aren't these fantastic sewing projects? These sewing projects made with piping will take your items from basic beginner level to looking like they were made by a pro! I can't decide which one I want to make first. Not only do I want to make some of these for myself, but there are so many options here that would be perfect for gifts too.
It's amazing how just adding a simple trim to a sewing project can completely change the look of it and finish it off in such a professional looking manner. Be sure to give one (or more!) of these projects a try. And, if you have your own sewing project or even something you purchased that's looking a little dull, consider adding some piping to it to make it over and take it to the next level.
We'd love to hear about which one of these sewing projects with piping is your favorite in the comments below.