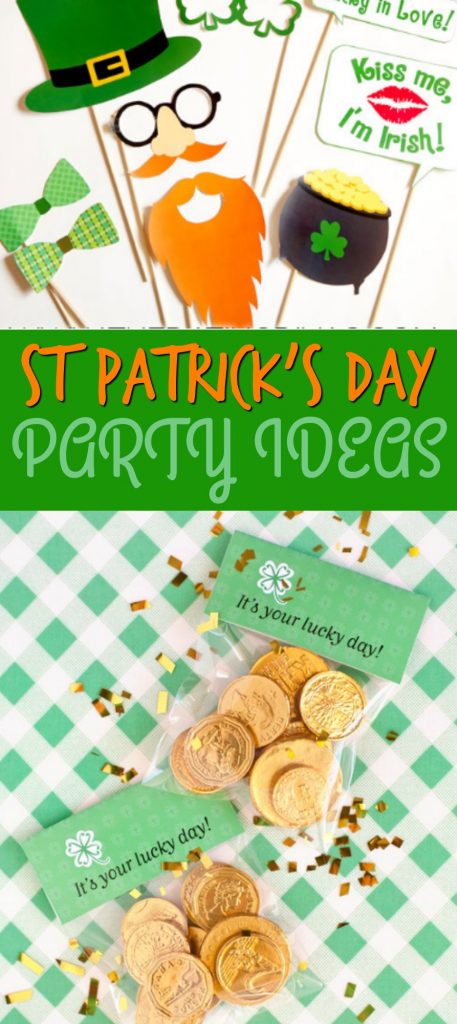 St Patrick's day is coming up and if you or someone you know is going to host a party, they need to see this great roundup! Party planning is stressful and can be expensive, which is why DIYing is the best thing to do. Invitations, favors, games, you name it, you can do it yourself! You'll save so much money by planning your party with a budget and crafting everything you can yourself. Check out these great St Patrick Day Party Ideas that you'll want to create right now. These projects are so fun and most of them are super simple.
1.St. Patrick's Day Party Invitations 
2.Four-Leaf Clover Napkin Fold 
3.St. Patrick's Day Party Printables from Simply Create Designs 
4.St. Patty's Day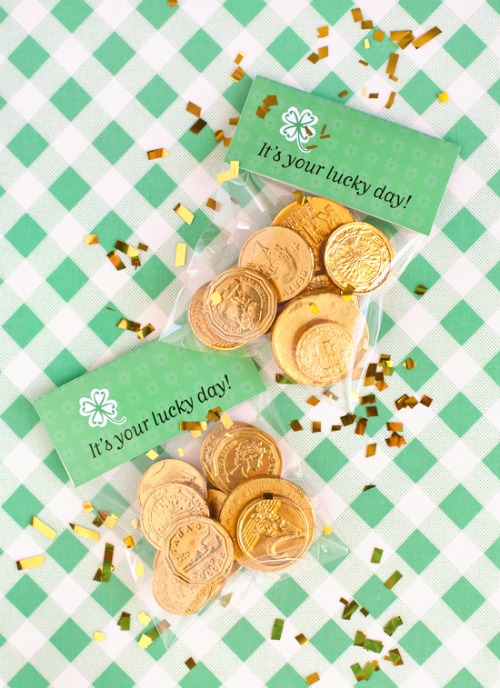 5.
Lucky Charms 
6.
Shamrock Banner 
7.
"Lucky" St. Patrick's Day 
8.
Rainbow Chain Craft For St. Patrick's Day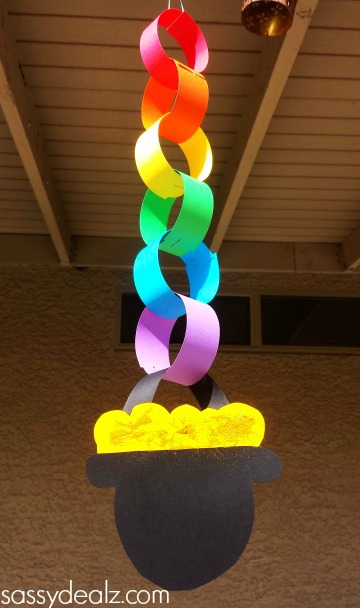 9. Rainbow Felt Table Runner 
10.Party Ideas for St. Patrick's Day 
11.St. Patrick's Day Party Ideas 
12.St. Patrick's Day Photo Booth Props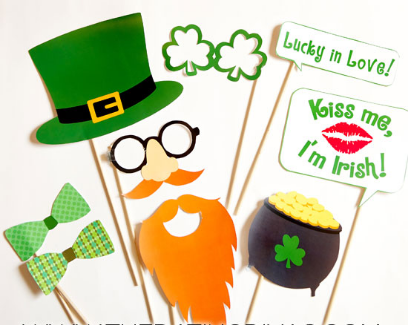 13.St Patricks Day Party 
14.DIY Giant Party Garland 
15.St. Patrick's Day Bingo 
16.St. Patrick's Day Word Search 
17.
Mischievous Elf 
18.
Inspiring St. Patrick's Day Party Ideas 
19.
DIY Moss Placemats
20.
A  Fresh Take on Patty's Day
This roundup has all the fun DIY Party ideas to make your St. Patty's day party the best it can be! Hopefully, this post will make you less stressed about planning your party, and ensure that you will save some serious cash when you make all of this wonderful stuff yourself. I hope you enjoyed this post!