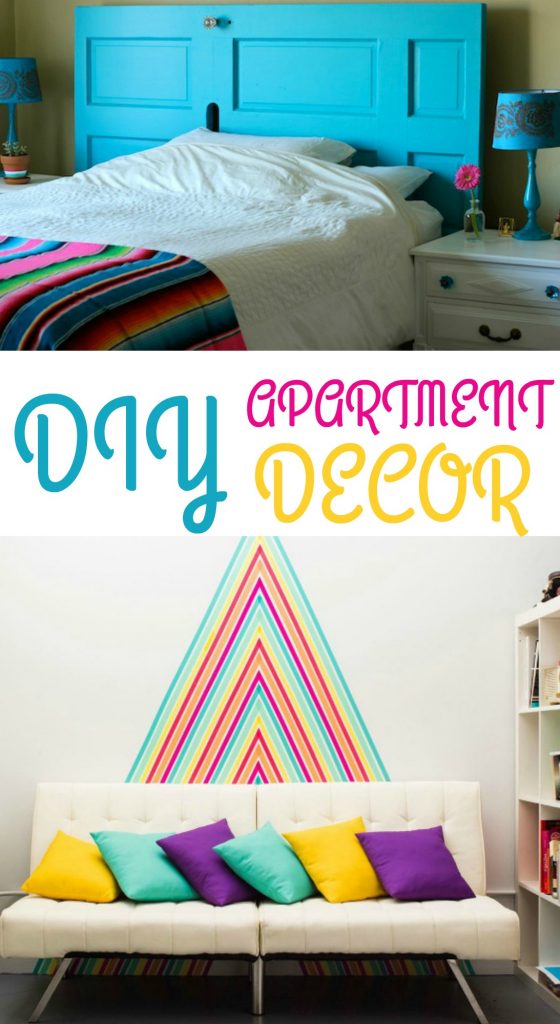 Apartments are great. Most times they're a persons first big move, and renting an apartment can be so liberating. One thing a lot of people don't think about when they finally fly the coop is that now they have their own space to decorate, and that can be exciting and also stressful. You just have to know your style, and for us crafters, it's great to make your own home decor. I think making decor for my home is one of my favorite things to DIY. I hope you enjoy these great DIY Apartment Decor ideas.
1.DIY CRATE BOOKCASE
2.TIERED TRAYS FROM PICTURE FRAMES
3.DIY PAINTED RUG
4.FROM FRONT DOOR TO DIY HEADBOARD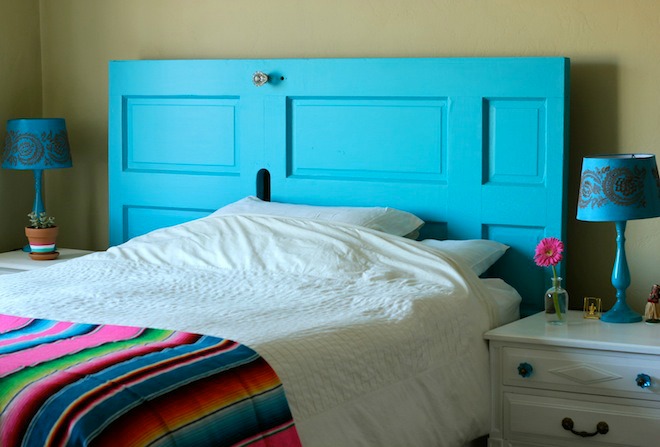 5.DIY IKEA HACK SIDE TABLE
6.THE GREAT CRATE CHALLENGE!
7.DIY MID-CENTURY MODERN SIDE TABLE
8.CASCADING PAPER FLOWER GARLAND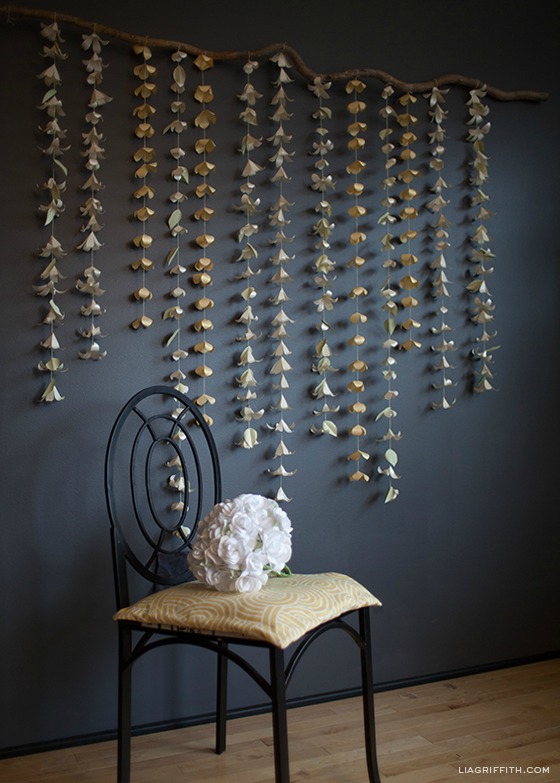 9.HOW TO KNOCK OFF WEST ELM'S HERRINGBONE MIRROR WITH FABRIC
10.DIY UTILITY BUCKET OTTOMAN
11.OTTOMAN MADE FROM AN OLD ELECTRICAL SPOOL 
12.DIY OCTOPUS ART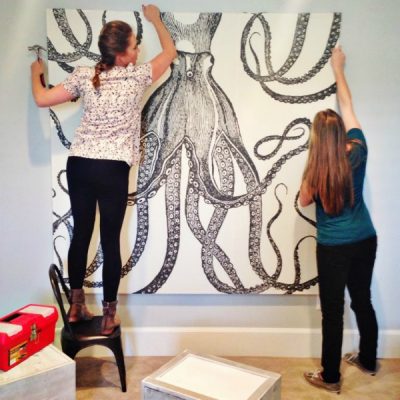 13.COPPER PIPE MAGAZINE HOLDER
14.DIY COPPER PIPE MARBLE PLANT STAND
15.DIY FAUX BAR TABLE
16.DIY EASY ROPE SHELF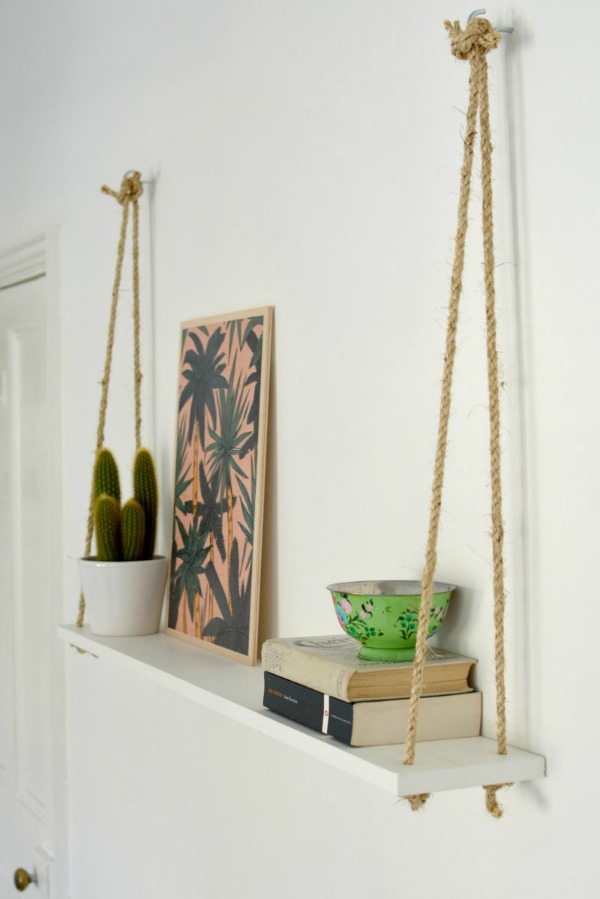 17.DIY BEDSIDE BENCH
18.BEAU HANGING PLANTER
19.SALON WALL
20.TEMPORARY WALLPAPER USING WASHI TAPE
I love these creative ideas! One thing a lot of people forget about too is that most apartments you're going to rent don't allow you to put holes in the walls and things like that. Which means you have to be mindful of all the decor you make. The washi tape wallpaper is the perfect way to add your style and a pop of color to your apartment, too.