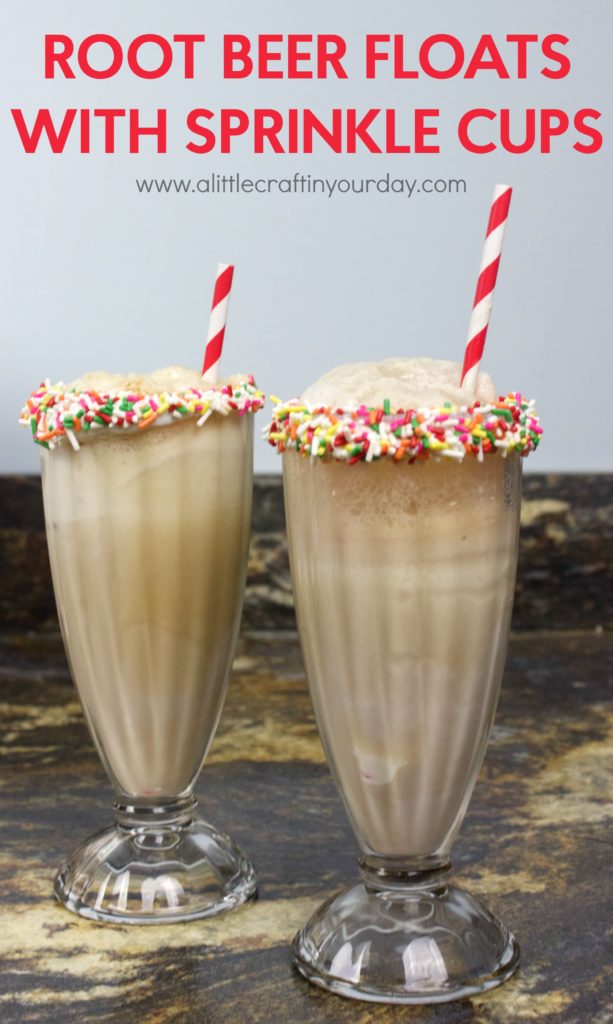 Hey Everyone! You are in for a treat today! Today I am sharing with you how to make these Root Beer Floats with Sprinkle Dipped Cups. They are sure to be a crowd pleaser with their fabulous presentation and flavor!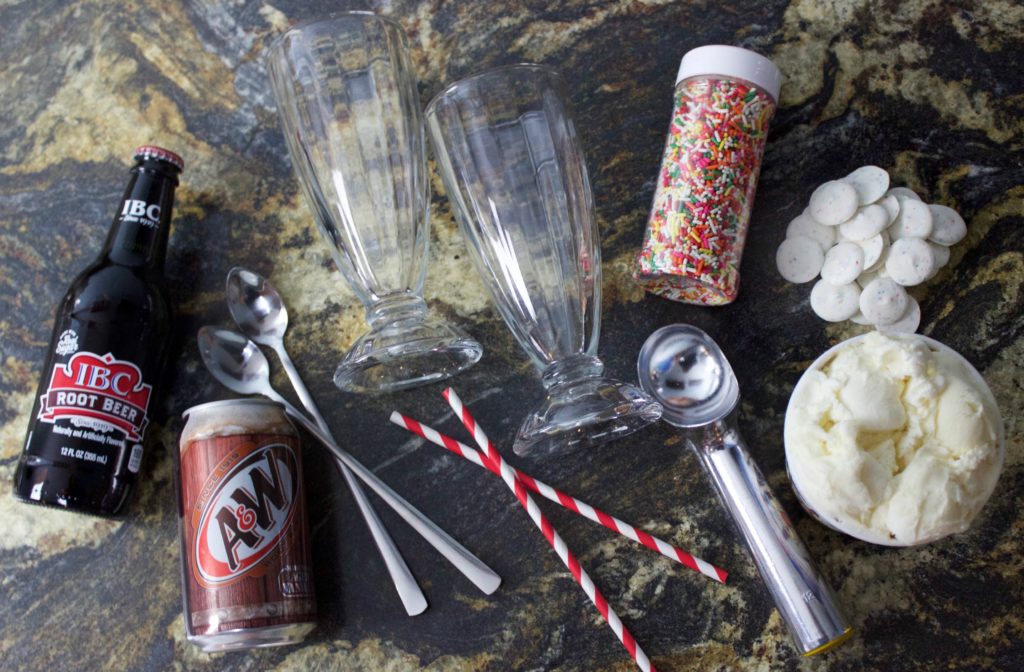 You will need: Root Beer (either IBC or A&W) | vanilla ice cream | ice cream scoop | glasses | white chocolate candy melts | sprinkles | spoons and straws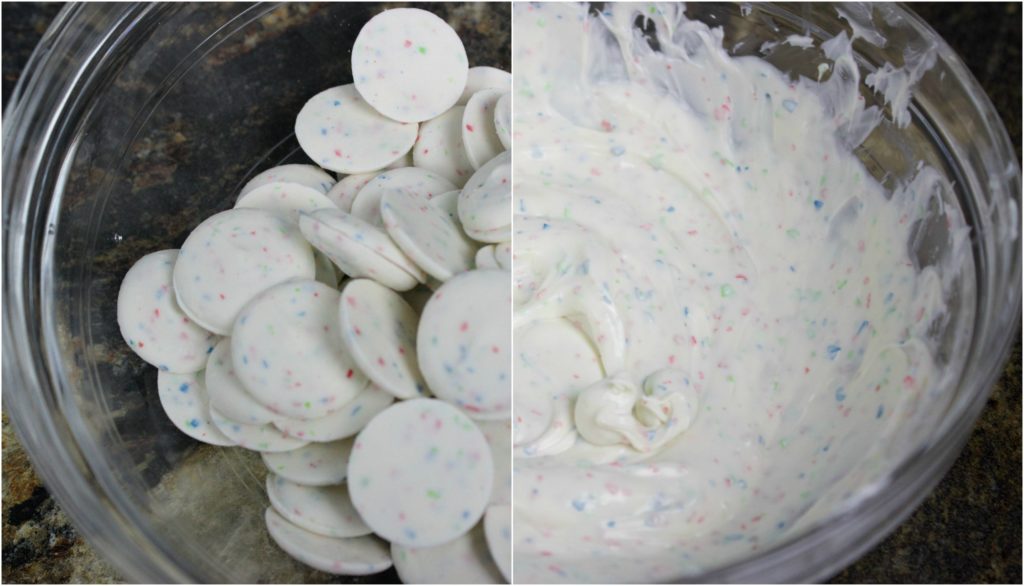 The first thing you need to do is melt the candy melts according to the instructions on the packaging. Actually follow the directions, they know what they are talking about.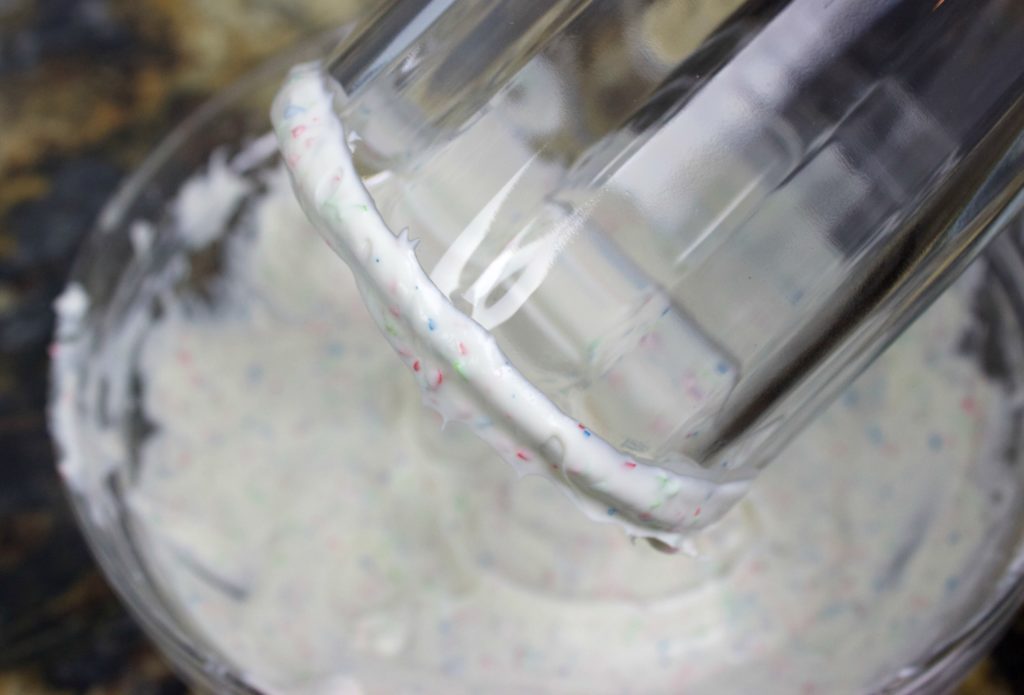 Then dip the top of your glass into the melted chocolate.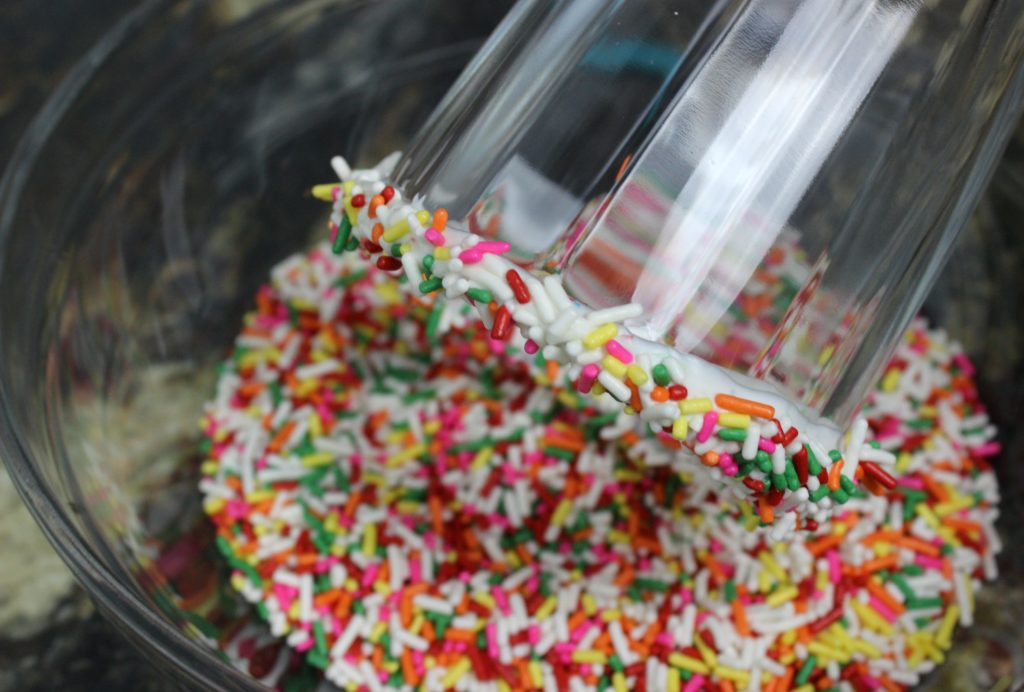 Dip it again, but this time into the sprinkles!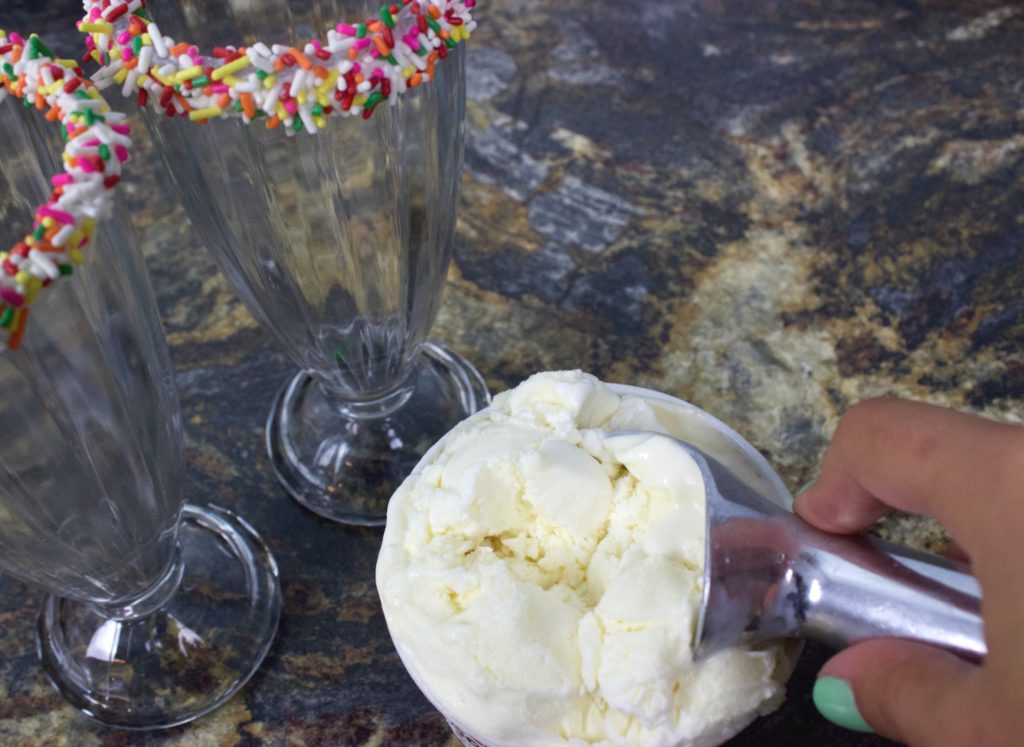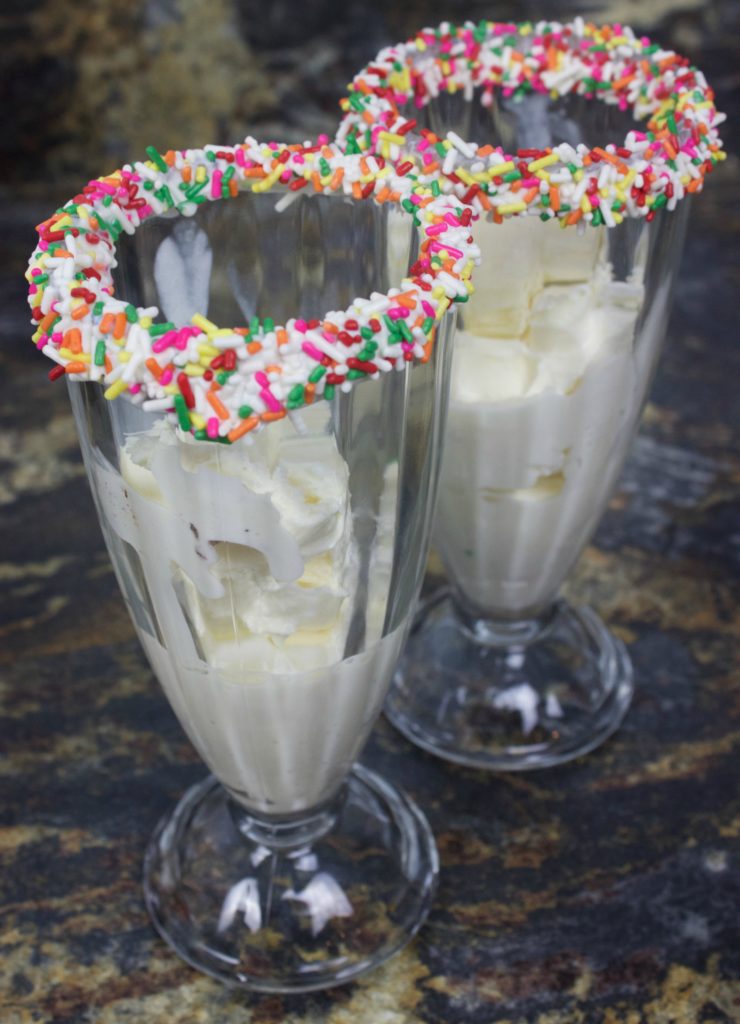 Now that your cups are all dressed up, add a scoop of ice cream into each glass. I prefer vanilla ice cream in my root beer floats but I have also heard that some people like to make theirs with chocolate ice cream. Maybe next time I will try it with my favorite, cookies and cream.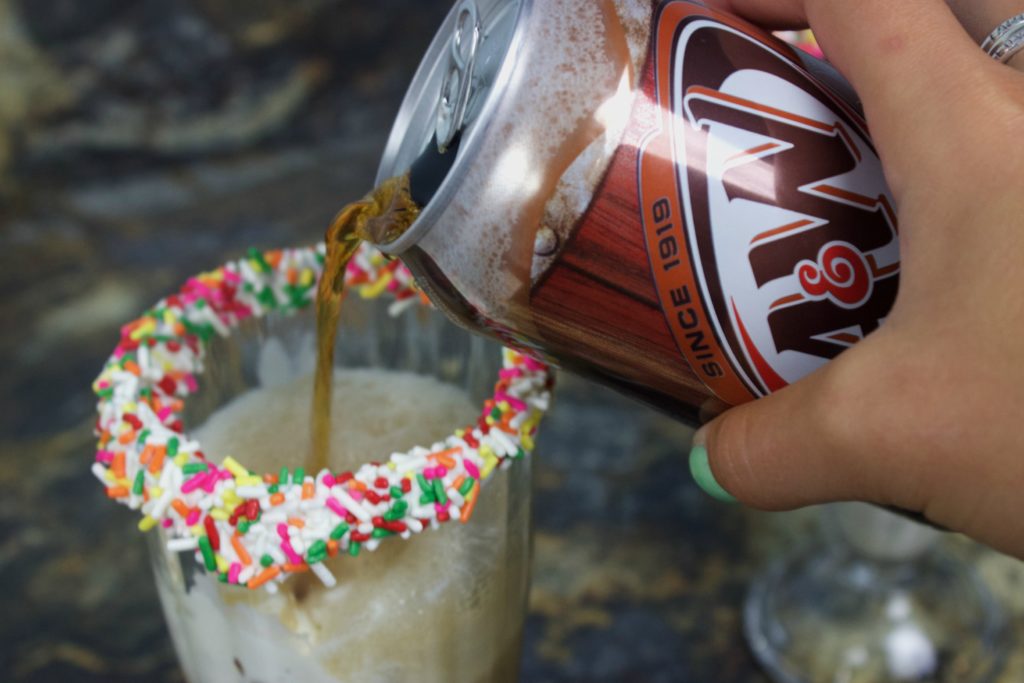 Last but certainly not least is the root beer! Did you know that  A&W, IBC, and Stewarts are all products of the Dr Pepper Snapple Group? They really do have something for everyone. Which is your favorite?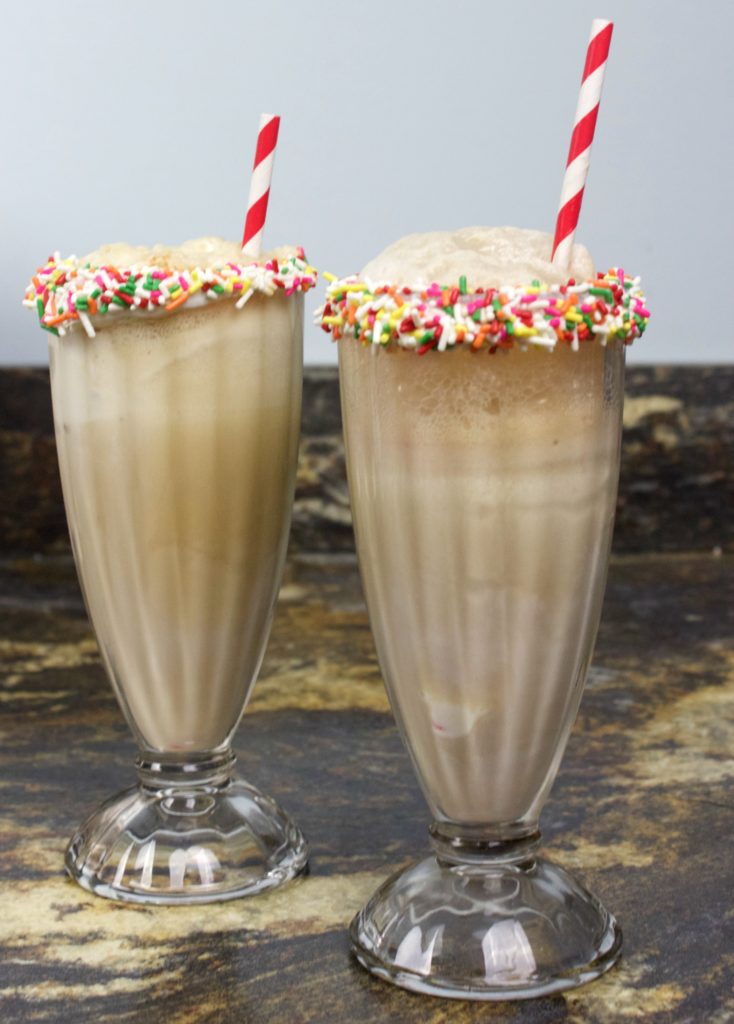 And there you have it- the most delicious and colorful root beer float! How happy would you be if some one gave you one of these? Or maybe you'll be the generous root beer float giver. Root Beer Float Day is just around the corner on August 6th, so be sure to celebrate! Post a picture of your root beer float on Instagram and tag @drpeppersnapple
**Compensation was provided by Dr Pepper/Snapple via MomTrends.  The opinions expressed herein are those of the author and are not indicative of the opinions of Dr Pepper/Snapple or Momtrends.**