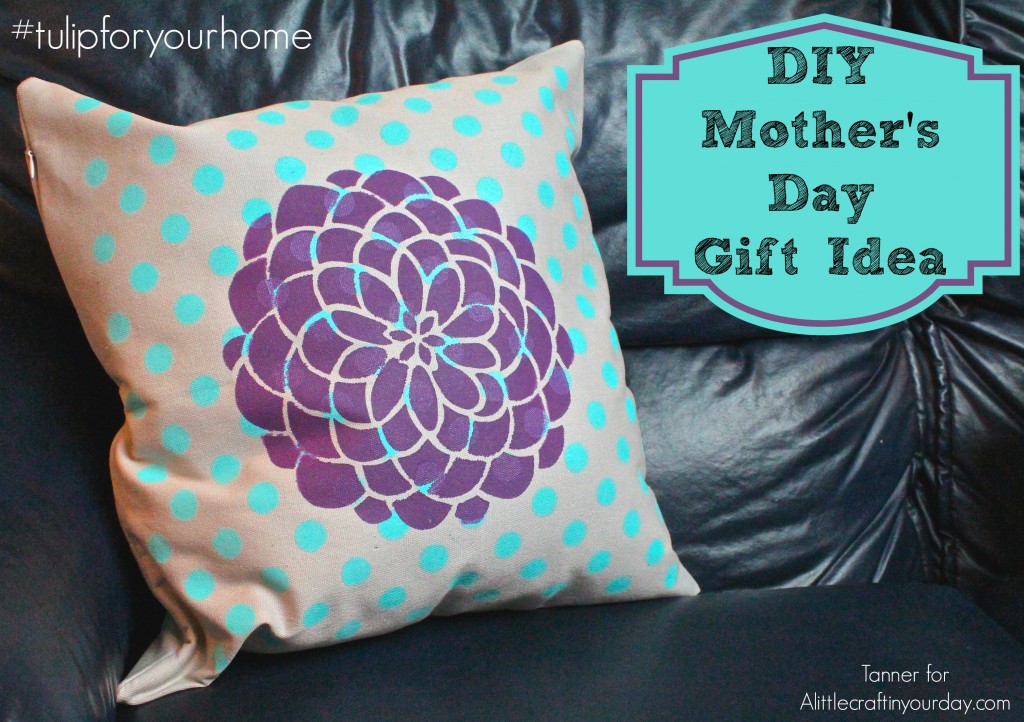 Hey everyone! I'm so excited to be sharing with you this DIY Last Minute Mother's Day Gift. It's so awesome and with this help of Tulip For Your Home, I'm able to create this layered stenciled pillow in no time! This DIY is great for anyone and I know you'll have a blast making it. Let get started- Below is some of the new products from the Tulip For Your Home product line. I LOVE the new fabric paint colors, stencils, rollers, lets face it- I love it all!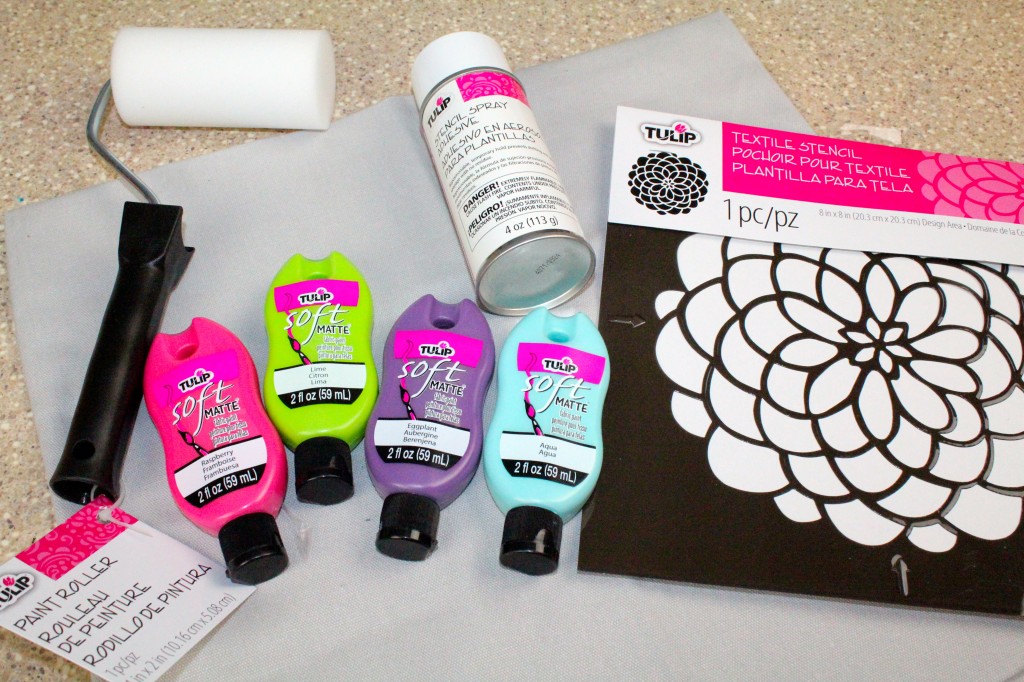 Today we're make a layered stencil pillow that I'll be giving to my mom for Mother's Day, I'm going to incorporate two of her favorite colors : Aqua and Raspberry. Let's get started!!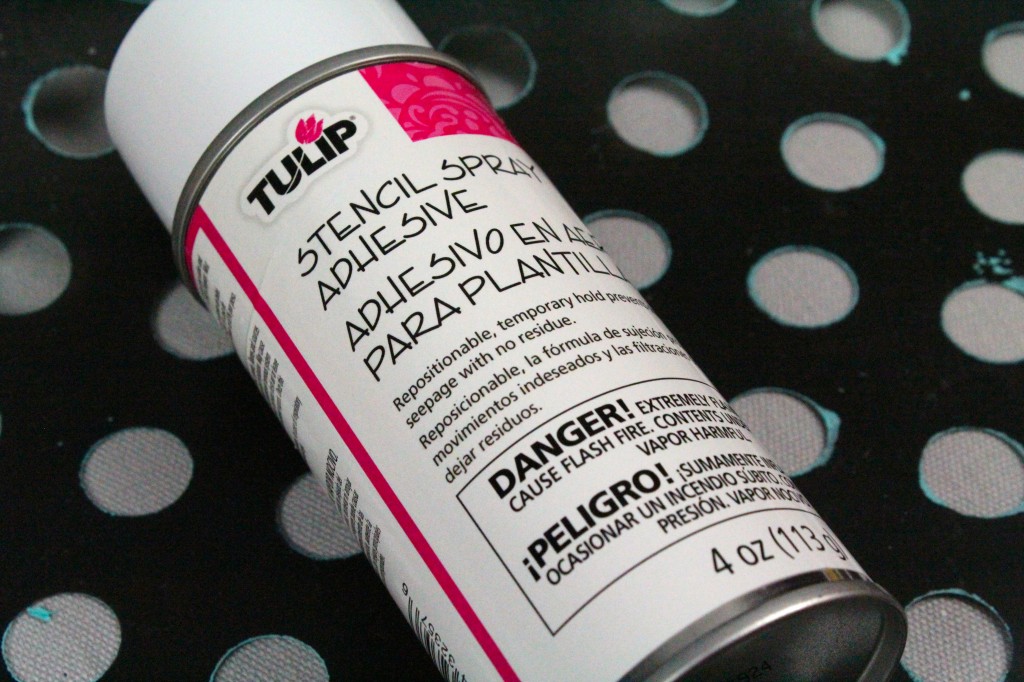 For your base stencil, you'll want to give it a coat of the Stencil Spray Adhesive before applying it onto the pillow case. I love this stencil adhesive- It works great and will be using it for all my stenciling. Tip : Be sure not to spray to0 close, if you do you will get to much adhesive in one area and make a mess. Once you have even coverage, apply the stencil to the fabric.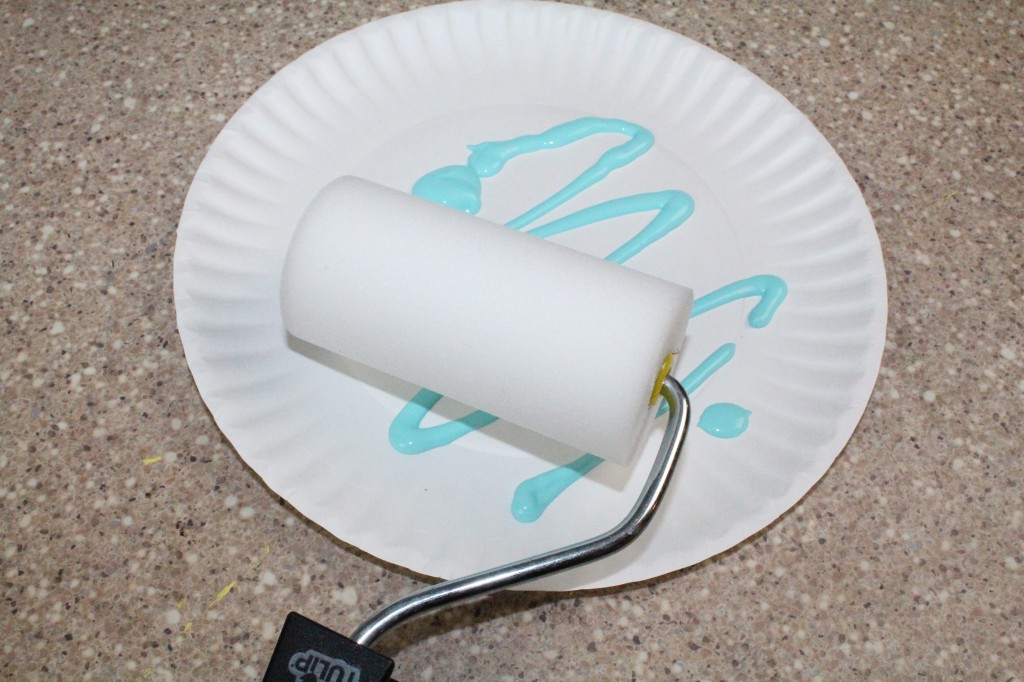 Next is the fun part, painting! Grab a paper plate and squirt your paint out. Then roll and get the paint into your roller. The roller is so much better to use then a regular brush, it's quicker and much easier. I first thought I'd waste paint, but I think I ended up saving some.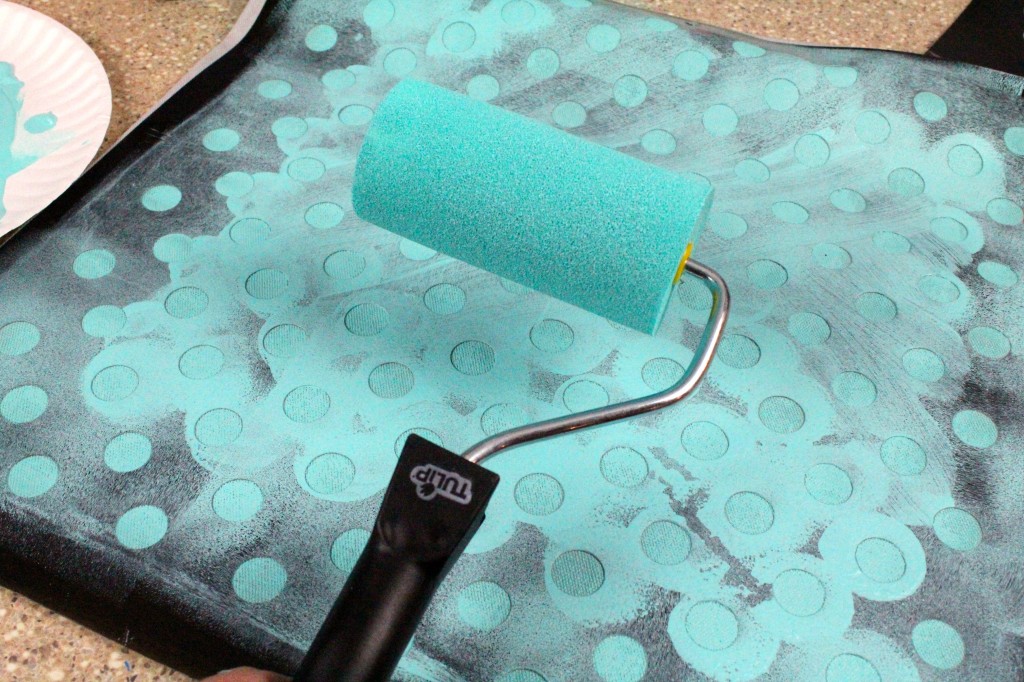 After this, start rolling away onto your stencil. Be careful to not go off the stencil, to avoid this you could use painters tape to tape around the rest of the pillow. But I risked it and turned out fine! Be sure you have a good layer on, It only took one layer for me.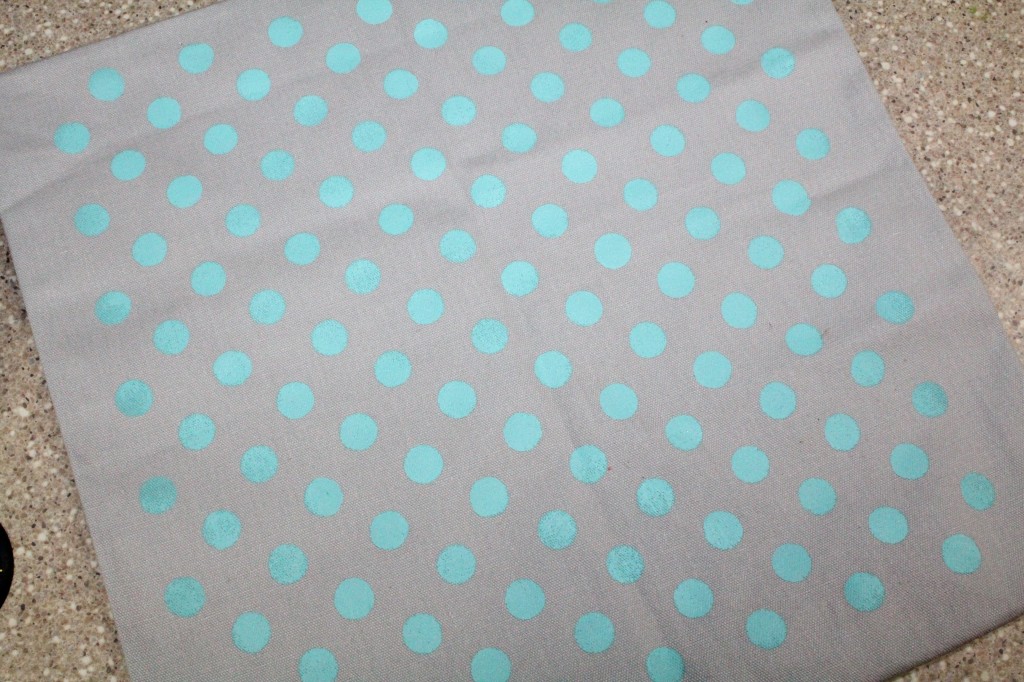 Here's how it looks after I applied the first stencil. You will want to let this sit and dry or heat set it with a hairdryer, either works! I'm normally in a hurry and use the hairdryer. Next we're gonna add the flower stencil! My mom LOVES flowers 🙂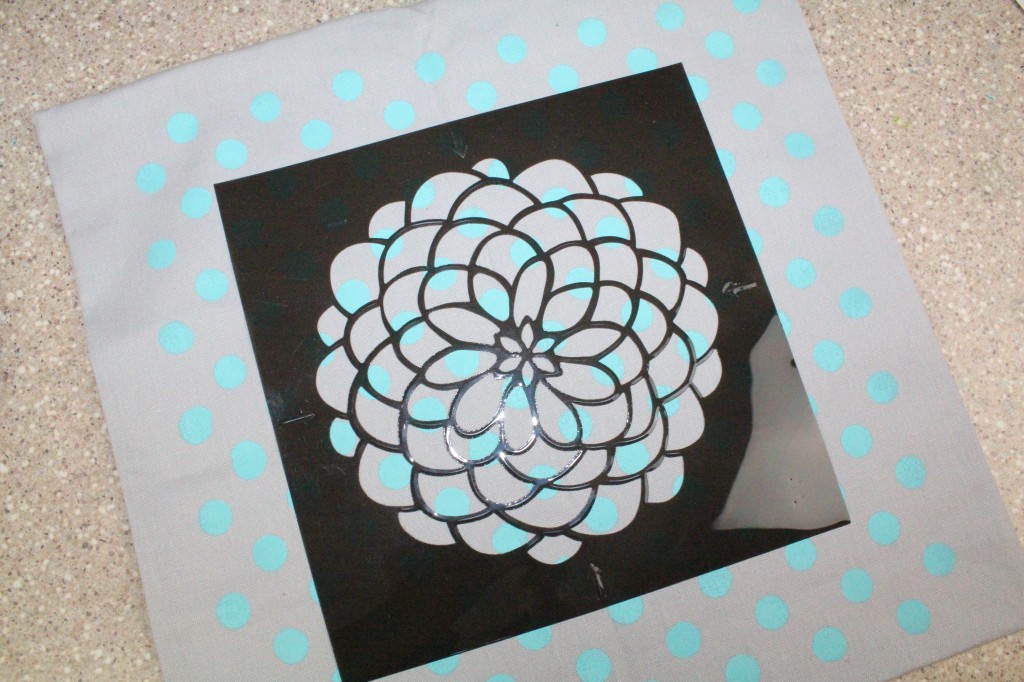 I'm going to follow the same method for applying the 2nd flower stencil. It's really easy and fun. The roller was super easy to wash to switch colors too, which is a great bonus. I've enjoyed these products and can't wait to see what other Home Decor projects I can make with these stencils!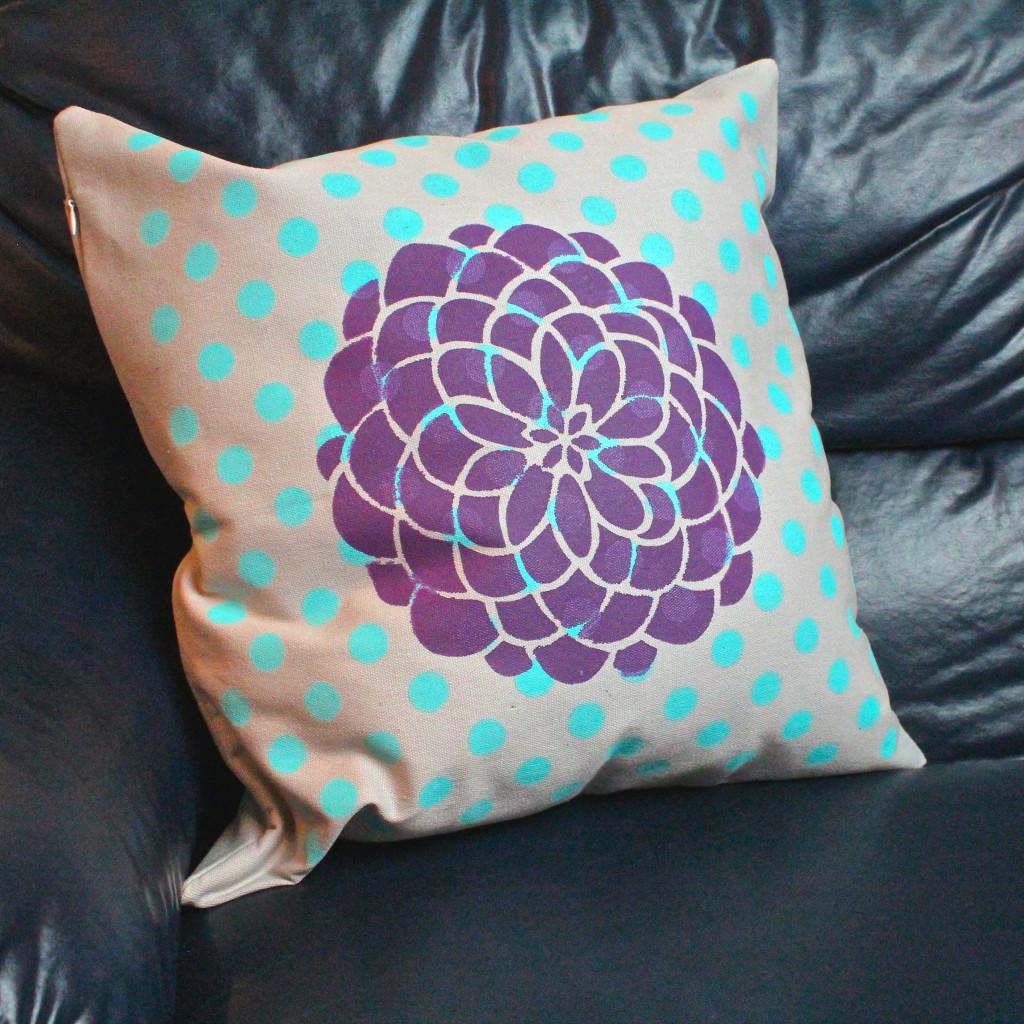 I hope you all enjoyed this DIY that I made using the Tulip For Your Home line of products that is NOW available at Michael's! There are tons of other designs that I just know you will love and I hope you check them out. Be sure to connect with ILoveToCreate the makers of Tulip on social media for more fun DIY Ideas, Facebook, Twitter, Pinterest, and their blog!  I had such a fun time creating this and be sure to come back everyday for more DIY Inspiration 🙂
Note : This is a sponsored post written by me on behalf of Tulip/ILovetocreate.  All opinions are my own! 🙂